Advent 2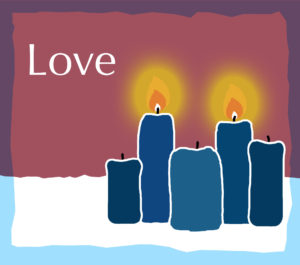 On the second Sunday of Advent, the second purple candle is lit. This candle typically represents love. Some traditions call this the "Bethlehem Candle," symbolizing Christ's manger:
"This will be a sign to you: You will find a baby wrapped in cloths and lying in a manger." (Luke 2:12, NIV)
Come share with us as we celebrate the advent in preparation for the coming of Christ.
Sunday 10.15am (Contemporary Communion Service including Sunday Club for children)
Sunday 5.30pm (Young adults service. Everyone is welcome)
Categories:
Uncategorized