Advent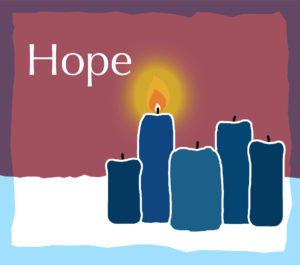 Advent is the beginning of the Christian year. It is a time of preparation and waiting for the coming (Adventus) of Christ.
The First Candle (The Candle of Hope)
The first candle symbolizes the hope we have in Christ. The first candle can also be called the candle of prophecy, and it may also symbolize the promises the prophets delivered as messages from God that foretold Christ's birth.
Come share with us as we celebrate the advent in preparation for the coming of Christ.
Sunday 10.15am (Contemporary Communion Service including Sunday Club for children)
Sunday 5.30pm (Young adults service. Everyone is welcome)
Categories:
Uncategorized