Coming for the first time?
You are very welcome at St Paul's, whether you are looking for a church or just visiting.
When you arrive at St Paul's our welcoming team will be able to tell you everything you need to know about us, the services and our facilities.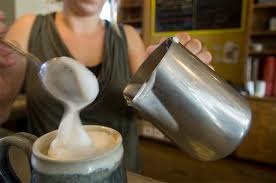 Bringing children? Please ask us about our Children's programs (for children aged 3-12 and early teens). If you have younger children we can also show you our parents' room if you need a comfortable place to retreat to.  Various Youth programs run on different weeks… please ask when you arrive.
Our Café is a great place to meet others and share a coffee. Open before and after the Sunday Worship service and after the Healing Service on Thursdays.
Parking is available in the church car park or in surrounding local streets. The car park does fill up so allow plenty of time to arrive in time for Church.