Mainly Music
Due to the Covid-19 and restrictions placed on meetings, we have postponed our Mainly Music sessions until further notice.
Mainly Music runs every Friday 10.30-11.30am during school terms.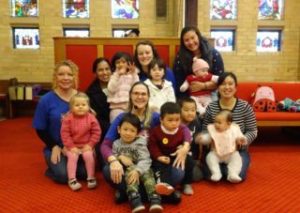 Young children and their parents/caregivers join together for a fun, thirty minute music session, then afterwards enjoy snacks and refreshments in a relaxed setting. mainly music is an activity you and your child can participate in from birth to school age.
For more information about the program please contact Families Minister Sue Conti via the Church Office.
Visit the Mainly Music website: www.mainlymusic.org