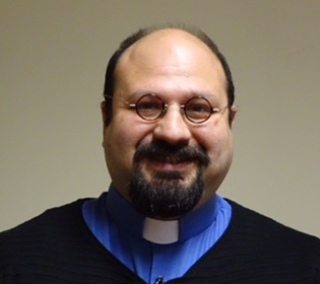 The Reverend Christos Kastaniotis
Christos has been working in Christian ministry for 10 years, 5 years as an ordained Anglican minister and has worked in lots of different types of churches and a wide range of ministries. He is really passionate about seeing people's lives transformed through their relationship with God and our Lord Jesus Christ. At St Paul's Caulfield North Christos is able to work with the healing ministry, and is excited about working with new Christians and people from migrant backgrounds.
Aside from this as a former architect Christos has an interest in historical church buildings. Married to Jazz who is an Engineer specialising in defence technologies with two daughters Elly and Abby who are in primary school.