St Paul's Caulfield North is an Anglican Church which is Christ centred, committed to the ministry he calls us to and to the care of one another. Our worship services draw us closer to God and reflect the unity and heartfelt devotion to Jesus that is at the core of our community life. You will find teaching here that is biblically based, inspiring, challenging and relevant. This is supported by a prayer and healing ministry that is powerful and anointed.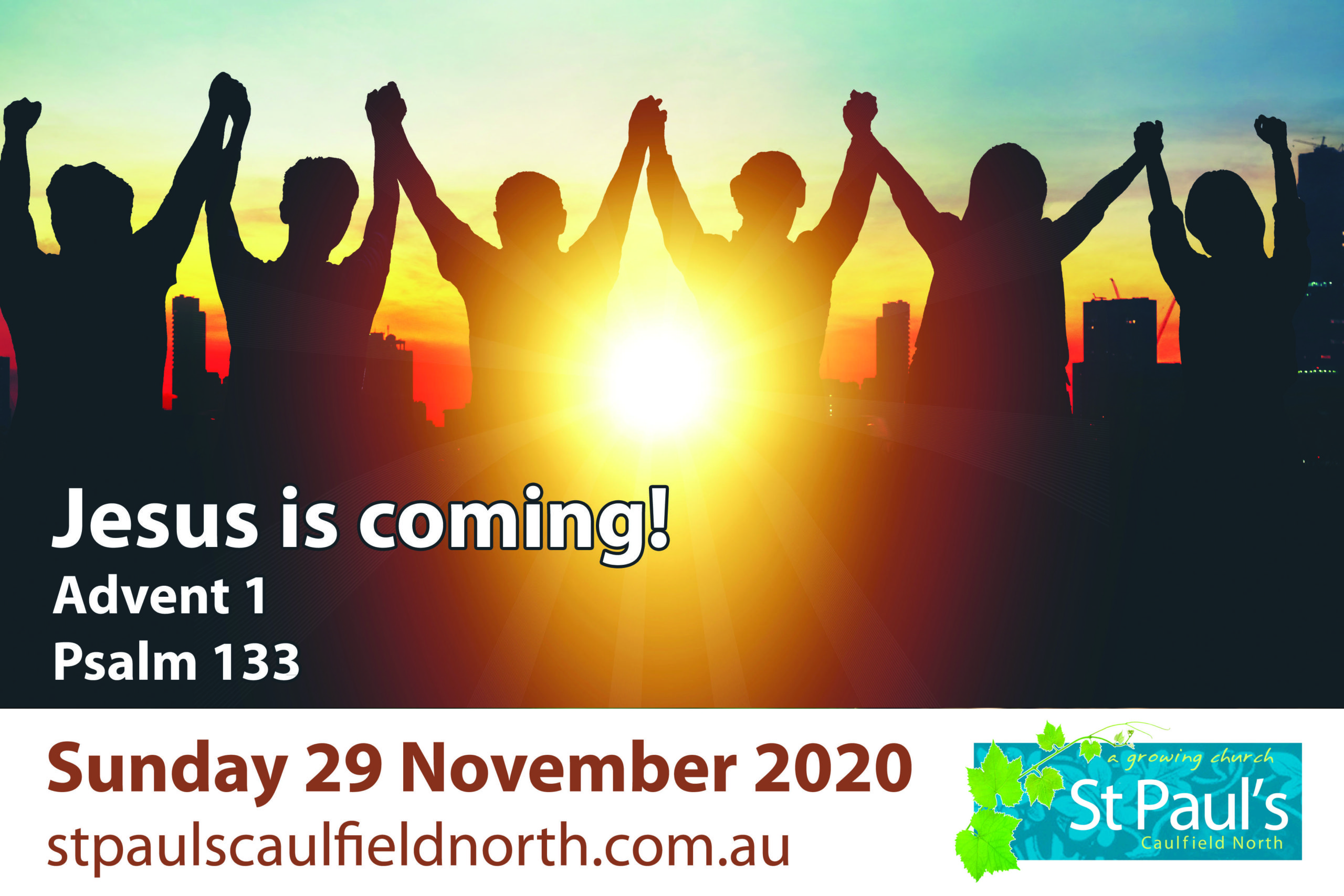 SERVICES RESUME AT 10AM & 5.30PM. BOOK YOUR FREE TICKET TO ATTEND.
From Sunday 6 December our Sunday services will resume at 10am & 5.30pm. Tickets available from 1st December.
To attend you must BOOK A FREE TICKET via the eventbrite booking site. stpaulscaulfieldnorth.eventbrite.com.au
Tickets will be available for each Sunday from the Tuesday prior. If you are unable to get online and need help, please contact Monica in our office.
Every person and child (excluding infants 1 year and under) are required to have a ticket, to ensure we can adhere to seating/space guidelines. There will be no shared activities provided for children so we encourage parents to bring activities for their children.
There are very strict guidelines that must be followed. Face masks inside, social distancing, no singing. All guidelines can be read in the attached document.
A pre recorded or live service will be available from 10am each Sunday via our website and our YouTube channel
If you are unwell or experiencing any symptoms, you MUST NOT attend, even if you have booked a ticket.
WHAT ELSE IS HAPPENING AT CHURCH?
Christian Meditation, Comfy Conversations and English Conversation programs are currently running online. Details in our Church Communication email.
Connect groups are making individual arrangements, with many meeting online.
The Healing service is still suspended until further notice.
Prayers & Support. Our office is open and will take your prayer requests.
Giving. For those able to continue supporting our church ministry during this time, please consider doing so via an online direct debit. Account Name: St Paul's Giving Account. BSB: 703 122. A/C 05004962
In order to have good communication with our church community we will be regularly updating our website, using our FaceBook page and also our email list to communicate. Please ensure we have your up to date details and connect with us via our FB page.