If you've never been to a church before, or it's been a while since you've attended, it can be a bit daunting to enter the doors that first time. We get it! So here's a few things that you can expect to see at one of our services.
What are your services like?
Our Sunday morning services are a family-friendly, contemporary service. The Sunday evening services are held in the cafe, gathered around the tables. Our Thursday morning service are focused on prayer for healing – body, soul, and mind.
All of our services include music, a reading from the Bible, a message, and time for prayer.
Are my children welcome?
Absolutely! We have a passionate group of Sunday Club volunteers that run a program for primary-school aged children during the term. We also have a space at the back of our sanctuary set up with books and colouring at small tables and chairs, as well as our babies and toddlers space, Noah's Ark, that you are welcome to use at any time.
Jesus said to them, "Let the little children come to me and do not hinder them,
for the kingdom of God belongs to such as these."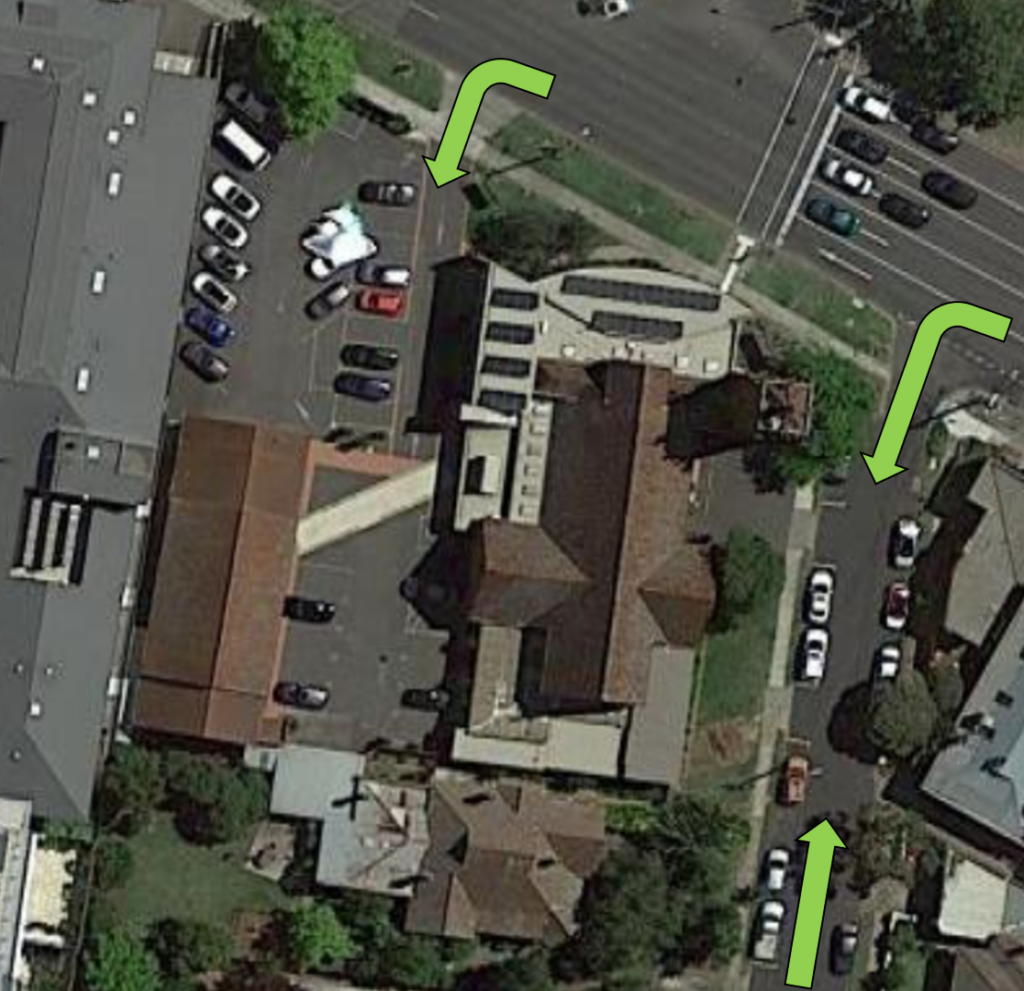 Where do I park?
You can access our main carpark off of Dandenong Road. Note – there is a right-turn lane that you can use to turn into church if you are coming from the city-direction. Extra parking is also available on Glenferrie Street, but please note that you cannot exit onto Dandenong Road from Glenferrie Street.
Do you have any further questions? Please don't hesitate to contact us!